FINANCIAL ADVICE FOR CSS & PSS Members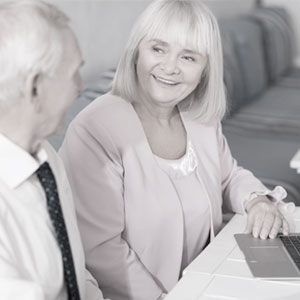 CSS & PSS Defined Benefit Schemes
CSS and PSS are defined benefit schemes and standard superannuation rules do not necessarily apply. These are complex schemes and professional advice should always be sought before making any decision concerning your benefits.
I have been advising clients on defined benefit superannuation schemes for the last 22 years. In 2012 I successfully established, and then led, the Commonwealth Superannuation Corporation's financial planning advice service for members for a period of four years.
CSS & PSS Expert Advice
I am an expert on the CSS, PSS, DFRDB and MilitarySuper schemes.
Common areas I provide advice on for CSS and PSS members are:
What is CSS 54/11?
What is CSS Age Retirement?
CSS 54/11 v Age Retirement what should I choose?
How does redundancy impact my CSS and should I take a redundancy?
Tax and/or Centrelink implications of taking CSS or PSS pensions
Should I take a lump sum or pension for my CSS or PSS
Accessing PSS and when can I retire
Should I take a redundancy and how will this impact my PSS?
Should I remain in the private sector or return to a PSS employer and rejoin PSS?
I have built sophisticated proprietary models to address these areas of advice and many others. I personally write all of my financial advice i.e. I do not outsource this to third parties and can undertake modelling and comparisons few other adviser are capable of undertaking.
Please see below for my educational videos on CSS & PSS.
Videos for CSS Members
CSS AGED RETIREMENT OR 54/11 – WHAT YOU NEED TO KNOW
CSS AGED RETIREMENT OR 54/11 PENSION CALCULATION EXAMPLES
Videos for PSS Members
PSS – The Basics
PSS – Redundancy
To arrange a complimentary 15 minute discussion on how I can help you secure and manage your financial future please, contact me.