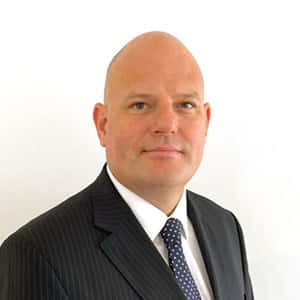 Welcome and thank you for your interest. I'm Tony Richard-Preston, Principal Adviser & Managing Director of Killara Wealth.
Killara is the aboriginal word for 'permanent'.   Killara Wealth is the firm I established to provide genuine, professional fee for service advice to clients. At Killara Wealth you can be assured you will be dealing with and receiving advice directly from myself as your professional adviser. Consider me a permanent and reliable source of financial advice in a constantly changing financial services landscape.
PRIVATELY OWNED & OPERATED
Killara Wealth is privately owned (not by a bank, super fund, life company or other product provider). There is no alignment to any financial institution, no vertical integration with product providers and there are no sales targets. These attributes plus a fee for service approach ensures solutions are delivered to clients that are in their best interest without unnecessary conflicts of interest.
My fee for service approach to advice means that commissions are either turned off wherever possible or alternatively, used to offset the fee for service cost of advice.
MY EXPERIENCE
I have over 22 years' experience in providing comprehensive financial and investment advice to clients. Additionally, I have held senior roles in financial planning, life insurance and investment management. During my career I have managed multi billion dollar institutional equity portfolios, established three financial advice businesses in the industry fund and profit-to-members sector and launched a life insurance advice business.
My areas of specialty are broad and reflective of my extensive experience and education. My practice focuses on providing advice to professionals such as lawyers, accountants, executives, senior public servants and ADF personnel (those with membership of government or military defined benefit schemes).
INVESTMENTS
My experience in superannuation and financial planning is complemented by my strong analytical skills and comprehensive understanding of investment and financial markets garnered from eight years directly managing equity portfolios in excess of $3 billion for industry superannuation funds. This experience provided me with invaluable insights into investing and has equipped me to apply disciplined rigour in portfolio construction, manager selection and ongoing management of client investment portfolios.
TAX, SUPERANNUATION & LIFE INSURANCE
I have provided advice to clients in the areas of tax, life insurance and superannuation since 1998. I focus on the development and implementation of long-term strategies ensuring assets are structured appropriately, lifestyles and loved ones are protected and superannuation is maximised to achieve the retirement income and other objectives of clients.
DEFINED BENEFIT SUPERANNUATION
I have been advising clients on defined benefit superannuation schemes for the last 20 years. In 2012 I successfully established then led the Commonwealth Superannuation Corporation's financial planning advice service for members for a period of four years. I am an expert on the CSS, PSS, DFRDB and MilitarySuper schemes.

QUALIFICATIONS
Bachelor of Laws
Bachelor of Commerce (Accounting, Banking & Finance)
Master of Laws (Corporate, Commercial & Taxation)
Advanced Diploma of Financial Planning
Certificate IV Finance & Mortgage Broking
MEMBERSHIPS
FFin – Fellow of the Financial Services Institute of Australasia
AFP® – Member of Financial Planning Association of Australia
MAICD – Member of the Australian Institute of Company Directors
To arrange a complimentary 15 minute discussion on how I can help you secure and manage your financial future please, contact me.